We are champions for high-quality public education.
At Opportunity 180 we are committed to ensuring every kid has access to a great school in their neighborhood that puts them on track to be college and career-ready, regardless of their zip code.

In Clark County, there are currently over 70,000 kids who attend schools where only 2 in 10 students are on grade level in reading and math (Nevada Report Card data, 2018-19). So we operate as investors, facilitators, and connectors, working with and through the community to reach our shared North Star and to ensure 100,000 more kids have access to a high-quality school in their neighborhood.

O180 works across five focus areas that have been proven to have the greatest impact on education ecosystems and ensure the best outcomes for kids: Good Governance, Great Ideas in Action, Good Data, Engaged Community, and More Great Schools.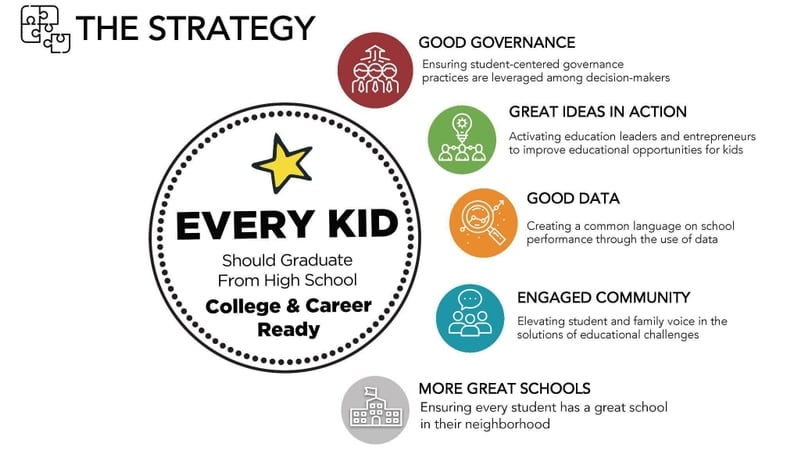 To read more about our impact to date 
click here.