Every kid should graduate from high school college and career ready.
In Clark County, over 70,000 kids attend schools where only 2 in ten students are on grade level in reading and math (Nevada Report Card data, 2018-19).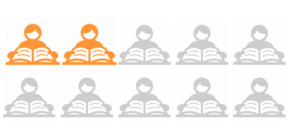 We are champions for quality education.
Five Simple Truths
No matter how
complex
a school system is, ensuring every kid can access a great school does not have to be
difficult.
Results from successful models across the country consistently reveal Five Simple Truths for a successful public school system that work, regardless of changing political conditions:

What We Do


Work with the Clark County community to add more high-quality public school seats in neighborhoods of greatest need.


Invest in great schools, organizations, and educator leaders that will provide more kids a high-quality education.


Provide resources and data to community stakeholders.


Click here
to see our Impact To-Date (2018).
---
Partnerships: