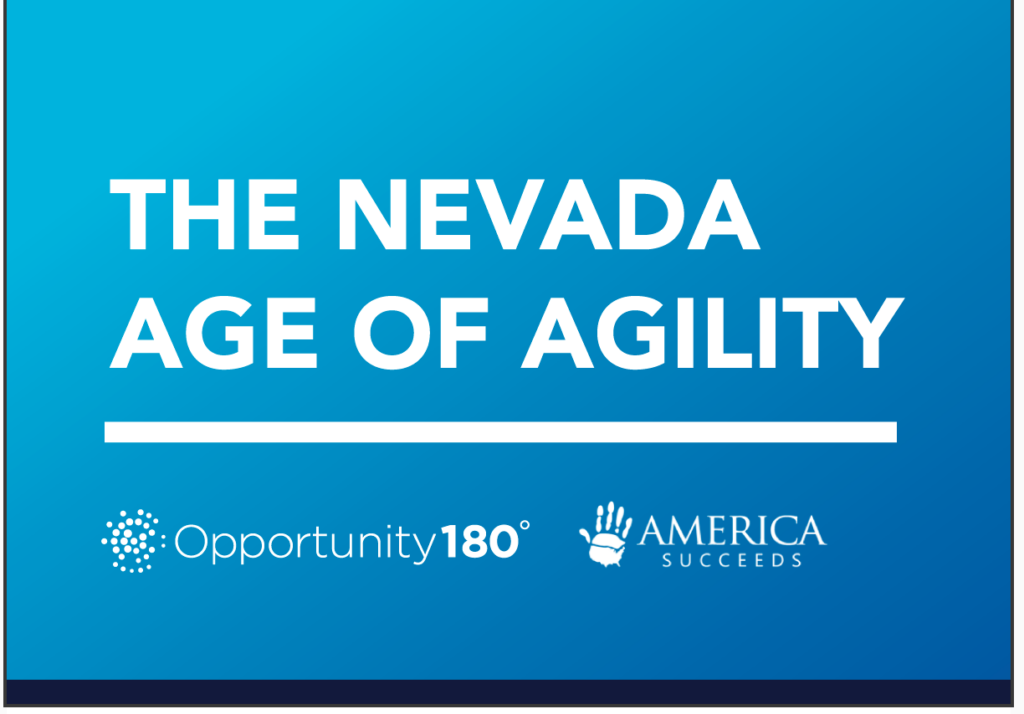 September 23, 2020
8:30am-11:30am PDT
Welcome to the Nevada Age of Agility, hosted by Opportunity 180 in partnership with America Succeeds. Check the most up-to-date speaker info and agenda below
---
About the Event
This community conversation will center on the pivotal Age of Agility report and its associated findings, which call attention to the seismic shifts underway in education-to-employment pathways within today's competitive global economy.
Join participating business leaders, education experts, and policymakers in exploring pathways toward a shared vision and actionable strategies to deliver education in Nevada in a way that meets the challenges of the Age of Agility.
Note: Aligned to COVID-19 mitigation efforts, this event will be conducted virtually.
---
Program
8:30AM | Welcome to the Nevada Age of Agility
Jana Wilcox Lavin, Executive Director, Opportunity 180
---
8:35AM| This is the Age of Agility
Jason Gaulden, Chief Executive Officer, Untapped Potential Project & Co-Author of Age of Agility: Education Pathways for the Future of Work

Imagining and planning for the uncertain future is both exciting and daunting. We are here to grapple with a big challenge — how to create a resilient and adaptive future vision with no clear sense of what the future may look like. The good news? There is hope and a few examples we can learn from.
---
8:45AM|The Future of Work
Jackie Black, Director of Strategic Alliances, US Jobs, Consumer Technology Association
Technology is drastically redefining the workforce and technological advances which may seem far off into the future are happening now. The Age of Agility is here and we need to respond accordingly.
---
9:15 AM | Breakout Sessions
---
9:30AM| Reframing Business' Role in Education Policy
Hanna Skandera, President and Chief Executive Officer, Mile High Strategies & Former Secretary of Education, New Mexico Public Education Department
John Bailey, Founder, Vestigo Partners & Fellow at George W. Bush Institute, Chan Zuckerberg Initiative & American Enterprise Institute
Ensuring our country's vitality means we have to prepare learners for a broad array of future pathways. Business leaders have a critical role to play in supporting education systems and policy solutions to better align the K-12 system to workforce needs.
---
9:55AM | Breakout Sessions
---
10:05AM | Five Minute Recess
---
10:10AM| Looking Forward in the Age of Agility
Senator Yvanna Cancela, Nevada Senate District 10
Senator Ben Kieckhefer, Nevada Senate District 16
Dr. Federico Zaragoza, President & CEO, College of Southern Nevada
Doug Ziegenhagen, Assistant Training Director, IBEW/NECA
Moderated by Eric Lerum, Chief Operating Officer, America Succeeds
State policymakers, business leaders, and education experts can work together to ensure economic success and sustainable student/worker achievement in Nevada.
---
11:00AM| Closing Remarks
Jana Wilcox Lavin, Executive Director, Opportunity 180
---
Meet the Speakers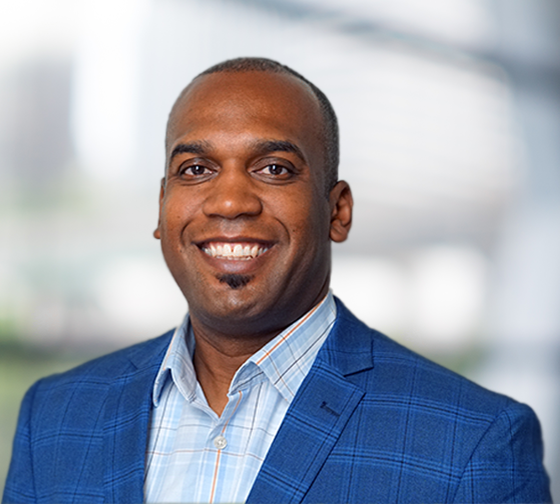 Jason Gaulden is the CEO of Untapped Potential Project—a network of career and technical high schools underway whose mission centers on ensuring that high school graduates are proficient in an employable skill and are prepared for post-secondary success in the workforce, in college, or both. Prior to this role, Jason served as Vice President of Partnerships for America Succeeds, where he co-authored the pivotal report that inspired today's event: The Age of Agility: Education Pathways for the Future of Work. Learn more about Jason Gaulden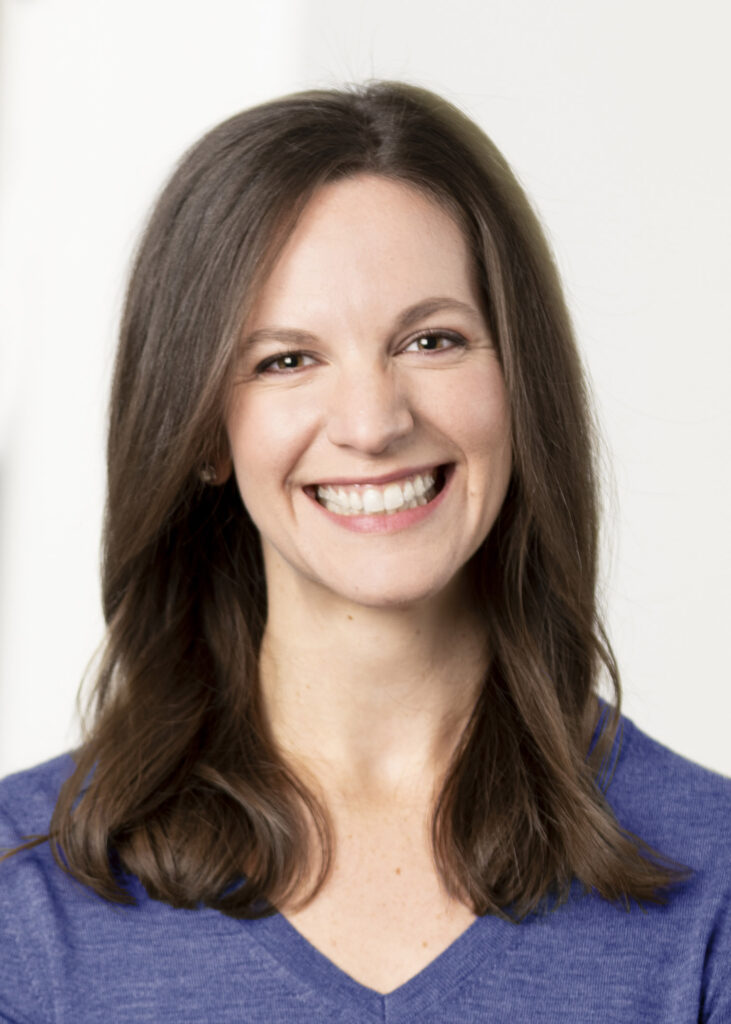 Jackie Black is the Director of Strategic Alliances, U.S. Jobs at the Consumer Technology Association (CTA), North America's largest technology trade association. CTA owns and produces CES – the most influential tech event in the world. Jackie leads CTA's Future of Work initiatives that demonstrate the tech industry's commitment to closing the nation's skills gap, growing the number of high-skilled jobs, and investing in creating a fully-equipped, diverse, and inclusive 21st century workforce. Jackie leads CTA's 21st Century Workforce Council with over 80 tech companies and the CTA Apprenticeship Coalition, in partnership with IBM, helping tech companies build and scale registered apprenticeship programs as a talent solution. Learn more about Jackie Black.
Hanna Skandera is the Chief Executive Officer of Mile High Strategies, and served as Secretary of Education for the State of New Mexico under Governor Susana Martinez. In New Mexico she realized record-breaking outcomes, including graduation rates reaching an all-time high, AP course enrollment more than doubling, a one-third increase in the number of high-achieving schools and the dramatic reduction of college remediation rates. Previously, she was Under Secretary of Education for the State of California, serving Governor Arnold Schwarzenegger, and Deputy Commissioner of Education for the State of Florida under Governor Jeb Bush, and Deputy Chief of Staff and Senior Policy Advisor for U.S. Secretary of Education Margaret Spellings. Learn more about Hanna Skandera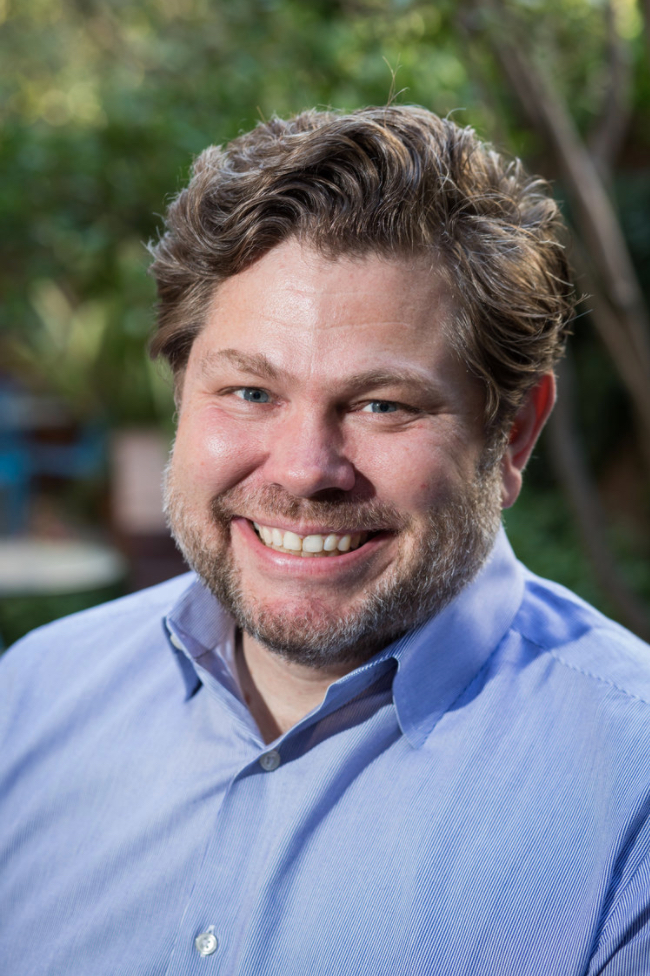 John Bailey is the Founder of Vestigo Partners. John's experience has spanned government, philanthropy, and the private sector working on a range of issues including technology, immigration, education, and economic mobility. He currently serves as the Sammons Enterprises Fellow at the George W. Bush Institute supporting their education initiatives, a fellow at the Chan Zuckerberg Initiative, and as an advisor to the Walton Family Foundation. He is also a visiting Fellow at the American Enterprise Institute working on COVID-19 and Opportunity Zones. Learn more about John Bailey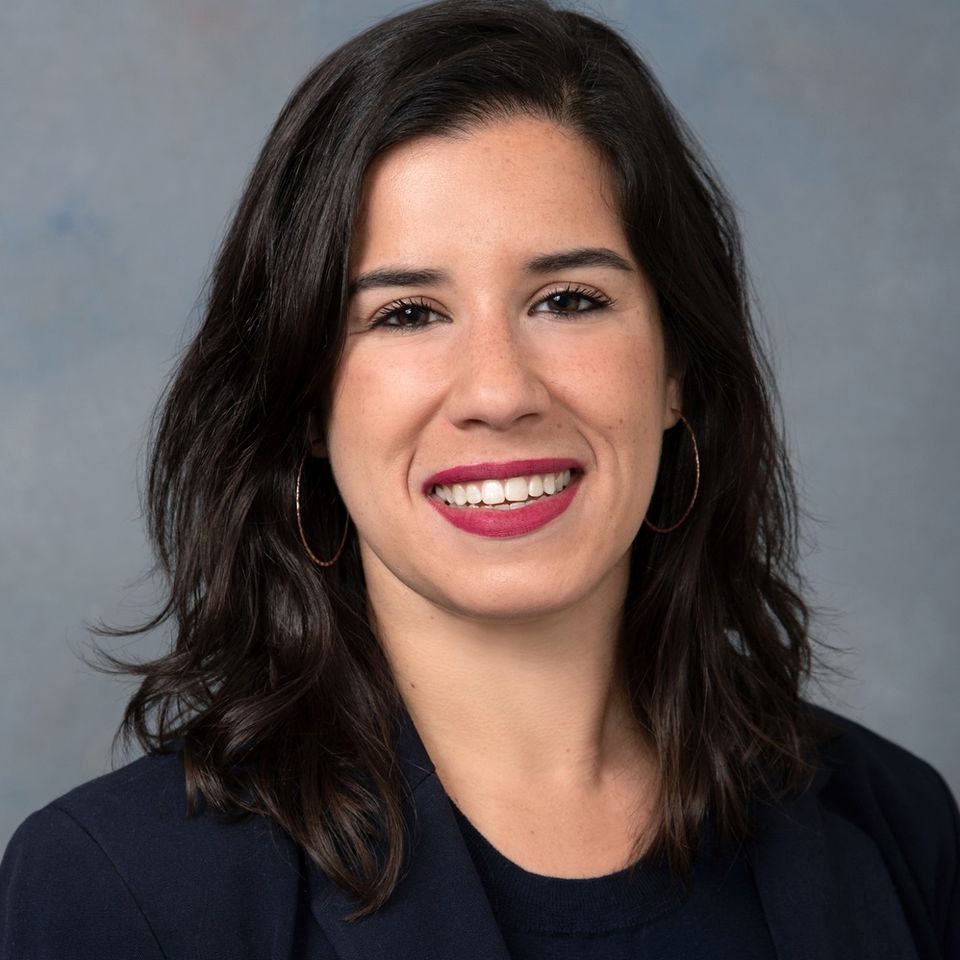 Senator Yvanna Cancela represents Nevada's 10th district in the State Senate. She was appointed to the seat in December 2016 and became the first Latina to ever serve in the Chamber. As a first term legislator, she chaired the Natural Resources committee and served on Commerce and Labor. When not in session, Yvanna works as the executive director of the Immigrant Workers Citizenship Project. Previously, Cancela was the political director at UNITE HERE's Local 226, the Culinary Workers Union; the state's largest labor union. In her role, Yvanna developed the political training, strategy, and mobilization programs for members. In 2014, Yvanna was named a White House Champion of Change for her work in the fight for comprehensive immigration reform. Learn more about Senator Yvanna Cancela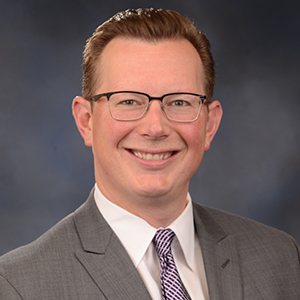 Senator Ben Keickhefer is a member of the Nevada State Senate, representing District 16. Before seeking public office, Ben covered the Legislature as a reporter, served as Communications Director to Nevada's governor and worked in Nevada's Department of Health and Human Services. His legislative accomplishments include the creation of Nevada's first need-based scholarship program for community college students, the development of alternate routes to licensure for Nevada teachers, legislation making Nevada a safe harbor for entrepreneurs in emerging technology, and a law making it easier for business professionals to become teachers. Ben serves as Director of Client Relations at the Law Firm of McDonald Carano and is responsible for the strategic development and execution of firmwide client relations initiatives Learn more about Senator Ben Keickhefer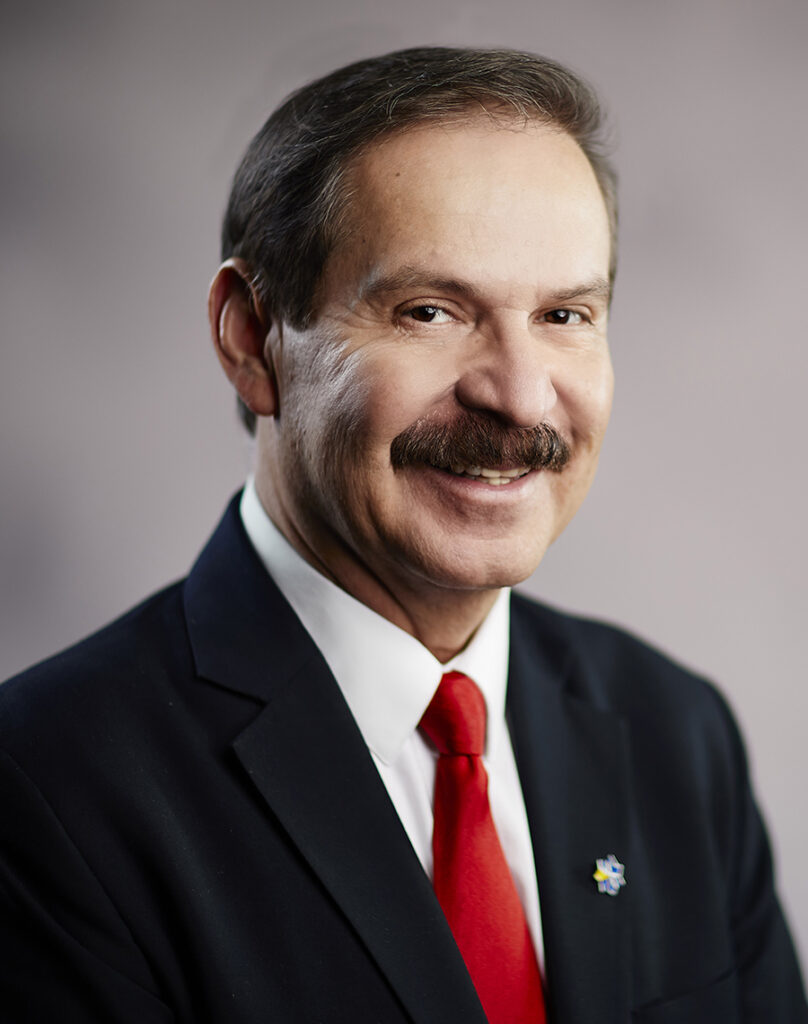 Dr. Federico Zaragoza is the president and CEO of the College of Southern Nevada–one of the largest multi-campus higher education institutions in the country with enrollments of approximately 50,000 students. He joined CSN in 2018 after unanimous approval by the Board of Regents of the Nevada System of Higher Education. He previously served as the Vice Chancellor for Economic and Workforce Development at the Alamo Colleges in San Antonio, Texas. Dr. Zaragoza serves on many national and state committees and commissions. He served on the National Advisory Committee on Institutional Quality and Integrity (NACIQI), which was established to enforce national education standards for accrediting agencies or associations from 2013-2019. He currently serves as the U.S representative on the Board of the Inter-American Organization for Higher Education (IOHE). Learn more about Dr. Federico Zaragoza
Doug Ziegenhagen is a Journeyman Wireman who has been a noteworthy leader in the electrical / education space for the last 15 years, working with apprentices, electrical contractors and the International Brotherhood of Electrical Workers for the betterment of his industry. Doug believes what truly drives apprenticeship, skills training, and a lifelong career is not simply a paycheck with benefits — but how well you connect with the heart-beating people you're trying to help while effectively communicating your own passion, knowledge and skills. Doug is a graduate of the apprenticeship program he now serves as Assistant Training Director, completing his studies as Salutatorian while becoming an Internationally certified electrical inspector. Upon his graduation Doug began teaching, holding numerous international certifications and industry recognized training credentials.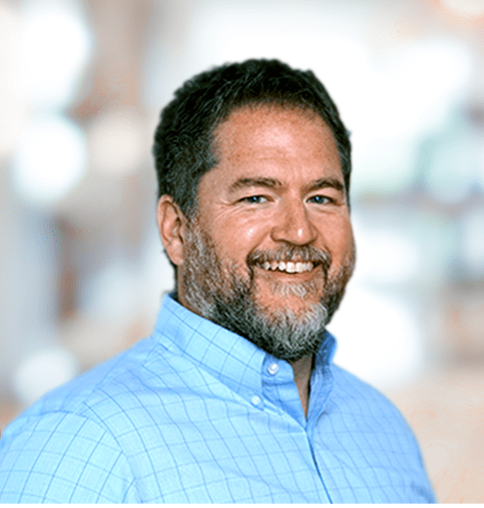 Eric Lerum is the Chief Operating Officer at America Succeeds–a national network of non-profit, non-partisan, business-led policy and advocacy organizations committed to improving public education. Prior to joining America Succeeds, he led the policy efforts at Students First as the VP of National Policy, building a team of policy and legislative analysts with expertise across a broad agenda, including teacher quality, school choice, and governance reform. Learn more about Eric Lerum
Jana Wilcox Lavin is the Executive Director of Opportunity 180–an organization committed to increasing the number of high-quality seats within the neighborhood public schools that need it most.Jana came to Nevada to serve as the Superintendent-in-residence of the Nevada State Achievement School District. Prior to that, she served as both the Chief Program Officer and the Executive Director for Memphis Scholars, for Charter Management Organization Scholar Academies (now DC Scholars Community Schools, Philly Scholars & Memphis Scholars). During her tenure in Memphis, Jana served as a founding member of the Tennessee Achievement School District's Operator Advisory Council collaborating with TNASD leadership and Memphis charter leaders in developing District policies and informing District-wide practice. Learn more about Jana Wilcox Lavin.
---
Click here to learn more about Opportunity 180.
Click here to learn more about America Succeeds.