Ryan Fellows are the nation's next generation of highly-effective school principals.
Accelerate Institute partners with schools in Ryan Fellowship regions to identify, develop, and support aspiring school principals through a rigorous three-year program. Ryan Fellows learn how to lead a successful school through the objectives of the Accelerate Framework: Change Management, High-Performing Team, Constructive Environment, Aspirational Environment, Data-Driven Culture, and Black Belt Teaching. They also receive individualized Advisory as they strengthen and develop the leadership skills and characteristics of transformational school leaders. Meet the Ryan fellows in Clark County!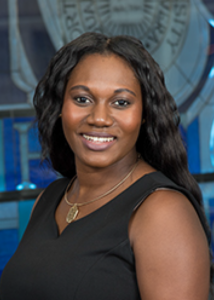 Whitney McIntosh began her career in education as a Teach For America Corps Member at M. W. Dogan Elementary School in Houston, where she has taught and led since her corps years. As a teacher, her 4th graders grew faster than any 4th grade classroom in the Houston Independent School District, based on state testing. Following her three years as a teacher, Whitney took on the role of Data Czar; in this role, Whitney generated and led professional development for 60 principals on how to establish school data systems, as well as developing a specific growth system for M. W. Dogan Elementary. During this time, she also served as a Corps Member Advisor for Teach For America. For the past two school years, Whitney has held the role of Assistant Principal, directly managing 24 instructors. She currently serves as a Ryan Fellow through Accelerate Institute at Mater Academy Mountain Vista.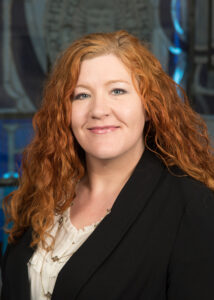 Gretchen Larsen taught middle and high school English in Phoenix for 9 years. She then moved to administration as founding Dean of Students at a small charter school, where she worked for three years. She sought out the Ryan Fellowship because she wanted to have a greater impact on student outcomes and knew that Accelerate Institute could provide the necessary skills. At her field study site, Democracy Prep at the Agassi Campus, her action research led to a 1500% increase in student achievement in 5th grade math.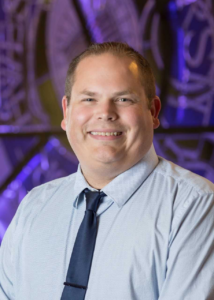 Jeff McAlpine began his career in education as a LVV charter corps member in 2004. Jeff taught secondary science for 9 years at Keller M.S. , J.D. Smith M.S. , Bailey M.S. , and Mojave H.S. As the science department chair for 2 years at Mojave H.S., Jeff helped lead an unprecedented increase in the science proficiency test pass rate of 68%. He was then moved out of the classroom as a Professional Learning Community (PLC) & instructional coach. The first year, he designed the PLC structures for the whole school. The following year, Jeff moved back to Bailey M.S. to help a team implement innovative school-wide structures. He was recognized as a Cage Busting Teacher by Rick Hess for this work. Next, Jeff made the leap to elementary school as he designed the PLC structures, the tier 1 instructional program, and the coaching model at Hickey E.S. Hickey grew from a 1-star school to a 3-star school and made an unprecedented exit from the turnaround zone after only 2 years. Throughout this time, Jeff coached for Teach For America and TNTP (he was also a Fellow of TNTP's Lead Nevada Academy). He is also a Teach Like A Champion specialist, an avid Whole Brain Teacher, and has had an article published in the Kagan Cooperative Learning magazine.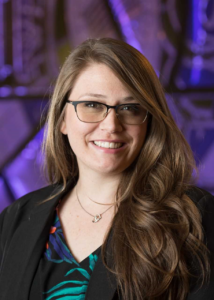 Jacquelyn Cherny has worked over the last ten years for three of the highest performing charter organizations as a substitute teacher, paraprofessional, 2nd grade teacher, 3rd grade teacher, and learning strategist/instructional coach. As a math teacher, Jacquelyn grew 136 2nd grade students by an average of 1.6 years. She is an expert in founding schools, having been on the founding team at three schools in three states (California, Tennessee, and Nevada), as both a teacher and an instructional coach. Jacquelyn is passionate about closing the achievement gap and serving students and families in the Las Vegas Valley, and is proud to join the Ryan Fellowship in her quest.
Learn more or apply
Back to all leadership pathways