4.0 helps visionary leaders turn a bold idea into a real-life proof point.
4.0 Schools coaches, connects, and invests in people to test their ideas for schools, nonprofits, tech tools, programs, services, you name it, for what education could look like in their local communities. 4.0 offers two fellowship opportunities: Essentials and Tiny. Essentials is for people that have an idea they are passionate about, but aren't sure what to do with it. During essentials, 4.0 provides coaching to define the problem and come up with a really fast and small way to test it. For ideas a little further along, the Tiny fellowship allows the opportunity to run a long test, or "pilot" an idea to see if it works and if people want it.

Meet the Clark County fellows!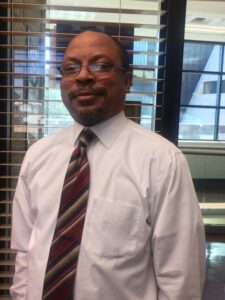 Fred Rosser
Fred is a 25-year veteran teacher with experience in Detroit, MI and Las Vegas.



"Being a 4.0 fellow is the chance to test my academic model and receive the assistance my team needs to bring this new and exciting idea to implementation. Our team looks forward to changing the way Nevada students receive their education in their high school years. The Y.E.S. Academy is coming and it will offer students and families of Las Vegas a totally new school calendar that is geared towards the needs of the community we will serve." - Fred Rosser
Learn more or apply
Back to all leadership pathways