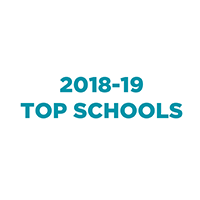 2018-19 Top Schools Report
This annual report showcases public schools across Clark County that are leading the way in results with a high population of students in poverty.
View Report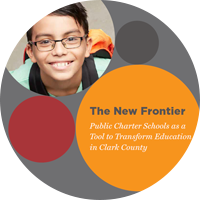 The New Frontier Report, 2016
Opportunity 180, in partnership with Public Impact, published The New Frontier to provide our community with insights about the key role public charter schools can play in working alongside the local school district and committed nonprofit programs to help solve the educational equity problem in Clark County. The research offers recommendations about how we can grow the supply of great public charter schools in a community with constrained resources and tremendous need for more great public schools. Read Executive Summary
View Report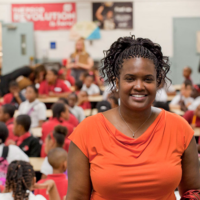 Educator Perspective, 2020
In the Educator Perspective report, compiled by Teach Plus Nevada's Teaching Policy Fellows and Opportunity 180, educators share their perspectives about how in-person school closures and the transition to distance learning impacted classroom practices. Additionally, educators shared what they believe should be prioritized by district and state policy-makers, as planning for the future of school unfolds.  
View Report