Apply today or nominate an aspiring charter school leader to BES!
Follow the links below to apply, nominate, connect, or learn more about launching a charter school through The BES Fellowship.
Building Excellent Schools (BES) is committed to improving academic achievement by training leaders to take on the demanding and urgent work of leading high-achieving, urban public charter schools.
Through The BES Fellowship, highly motivated individuals participate in a rigorous, yearlong training that prepares them to design, found, and lead a high-performing public charter school. At the end of The Fellowship year, BES Fellows apply to establish their own independent charter school—customized to the needs of its community.
Fellows receive a stipend, benefits, extensive training, and support throughout the intensive first year. After The Fellowship year, they receive additional assistance and coaching as they guide their schools through startup and early operation.
Applications are reviewed on a rolling basis. BES offers a $5,000 finder's fee for nominated candidates who receive and accept an offer to join The Fellowship. 
Learn more about The Fellowship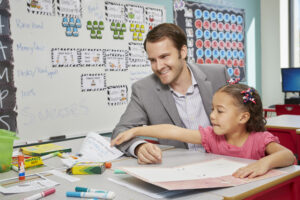 "During the Fellowship year with BES, we visited and studied 40 schools in 10 regions across the country. These school studies played an instrumental role in refining our vision for academics and school culture. The Fellowship also provided training and support in critical areas such as building a strong school board, writing a winning charter application, and hiring teachers who will prepare all our students for high school, college, and life."
-David Blodgett, 2016 Nevada BES Fellow & Founder of The Nevada Prep Charter School
To see the full list of Opportunity 180 teacher leader development pathways, click here.