Through the BES Fellowship, individuals deeply committed to transforming education embark on a four-year process to design, found, and lead an excellent public school.
Each school founded by a BES leader is unique – in its mission, in the students it serves, and in the core elements that inspire exemplary teaching and learning every day. But no matter where they are located, from east coast to west and in 46 cities in between, these schools are committed to the same beliefs about what makes an excellent school. BES Fellows have founded 195+ independent schools in 46 cities across 20 states and Washington DC, educating 63,000+ students. 
Ignacio Prado, Futuro Academy
2015 BES Fellow Ignacio is a Clark County School District veteran teacher, Teach for America Alumn, and the first Las Vegas Building Excellent Schools (BES) Fellow. He came to the United States at 10 years old and attended school as an English Language Learner. His journey is part of what drives his vision today.  He received a B.A. in Business Management from San Diego State University and an M.Ed. from the University of Nevada-Las Vegas. Before joining the BES fellowship, he taught English language arts and social studies to elementary students in two Las Vegas schools, where he founded a college-preparatory program for third through fifth graders, doubled the proficiency of the fourth grade cohort, and co-founded an academic after-school program. Driven by a commitment to help close the opportunity gap, Ignacio launched Futuro Academy in the Fall of 2017 to serve East Las Vegas students and families. Futuro offers an alternate option to nearby overcrowded and underperforming neighborhood schools. A majority of the school's enrollment (73%) comes from nearby low-performing (1- or 2-star) schools, and every student comes from a school that is operating at 90-125% capacity. His team plans to expand a grade level per year until it is a fully-enrolled K-8 school.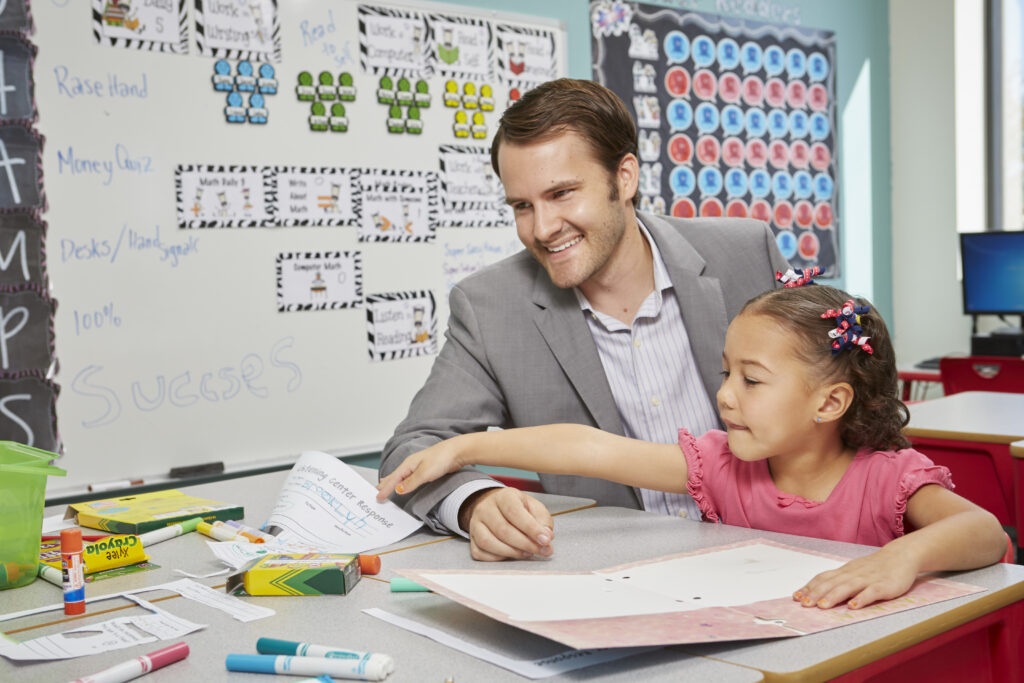 David Blodgett, Nevada Prep
2016 BES Fellow David Blodgett is committed to raise the standard of public education in Clark County by founding and leading a brand new public school set to launch in 2018, Nevada Prep. David's unwavering belief that all children deserve access to a high-quality public education began during his work as a 2009 Teach For America Corps member. In addition to the time he spent in the classroom, David also completed an apprenticeship with Clark County's Superintendent. Since then, he has brought his leadership skills in operations and development to a variety of education-focused nonprofits in Nevada. He also worked as part of a team of talented writers whose high school English language arts curriculum was published by the New York State Education Department. David holds a B.S. in Business Management from Brigham Young University and an M.Ed. in Curriculum and Instruction from the University of Nevada-Las Vegas.  
"Nevada Prep was born from the Building Excellent Schools (BES) Fellowship. Our founding school leader, David Blodgett, visited and studied 35 high-performing schools across the country. Lessons learned from these great schools shaped our school design and helped us see more clearly what is possible for all Las Vegas students. During the Fellowship Year, David recruited a diverse team of accomplished leaders who became our school's first board of directors—a governing body committed to delivering on all the promises in our ambitious charter application." -Paola Gonzalez, Nevada Prep Board Chair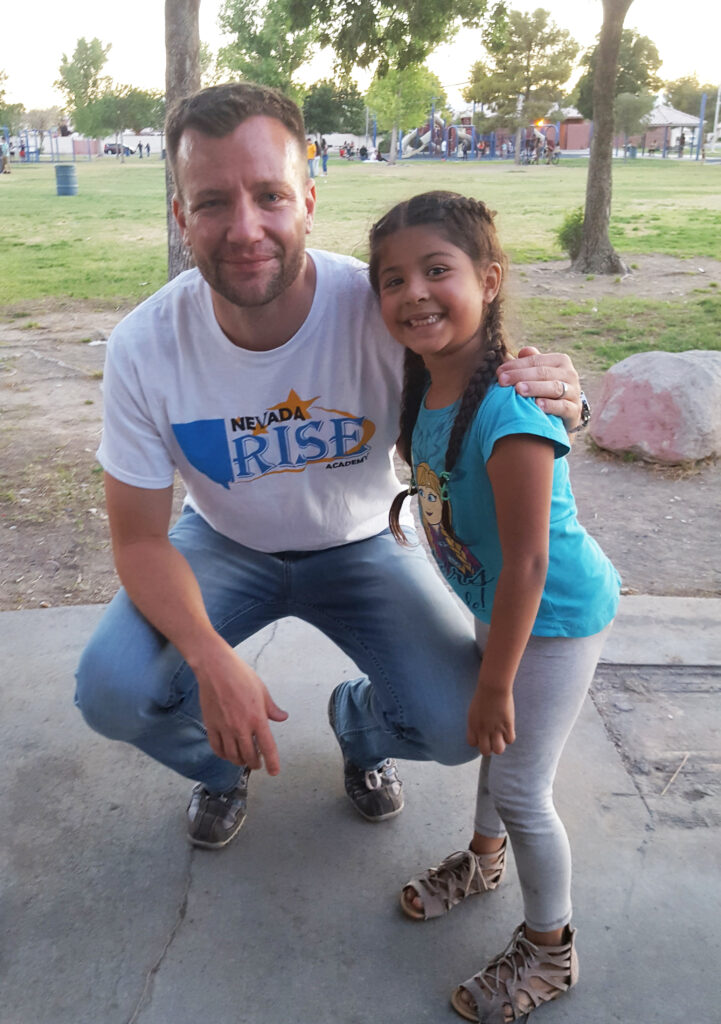 Justin Brecht, Nevada Rise
2016 BES Fellow Justin Brecht is applying the skills and knowledge he acquired through the BES fellowship to launch and lead a high-performing public school, Nevada Rise, set to launch in 2018.  Throughout the Fellowship, he studied and analyzed the practices of the nation's highest-performing charter schools. Nevada Rise will implement best practices and lessons learned to offer more Clark County students an excellent public education. Justin is a 14-year CCSD veteran teacher and a Teach For America Corps member. Under his leadership, his fourth and fifth-grade students achieved over a year and a half's worth of growth in reading, math, and writing. After his first five years in the classroom, Justin founded an extended-day, high-achieving program for at-risk students called Building Responsible, Independent, Compassionate Kids (BRICK) Academy, which focused on arts and STEM activities. BRICK has been recognized with various awards throughout the years. Justin has appeared in many online magazines and publications, was named 'Teacher of the Year' by the Las Vegas Review-Journal, and was a Heart of Education Award recipient. Justin refuses to accept mediocrity or complacency in his school. A family man himself, with 10-year-old twins, he is committed to delivering quality educational experiences to his students, and creating a community where students can succeed. Justin is a graduate of Colorado State University and earned his M.Ed. in Curriculum and Instruction at the University of Nevada–Las Vegas.  
""An element that should be present in any school is a culture that inspires achievement. School culture is evident in systems that foster academic achievement. There needs to be an opportunity for choice and a model for transformational change within these communities. Kids deserve better. Parents deserve better. We can do better." -Justin Brecht
Learn more or apply
Back to all leadership pathways